Product description
Our Service
Shipping Dlivery Guarantee
Return & Refund Service
Sourcing Quote Reference
Text to Speech - The scan translator can scan 3000 characters per minute, scan and translate the entire line of text within one second, and output the original text and the translated documents by voice. The accuracy rate is up to 98% which is convenient and fast! Very suitable for people with dyslexia or other reading difficulties.
112 languages ​​voice translator - Professional Document Scanner suitable for students and professionals. Supports multinational accents and can adjust the speed of speech output. It is the best choice for you to take notes, record conferences, travel abroad, take TOEFL, IELTS, ESL test, and give as a gift.
Two-way Speech Translation–Scan and edit on the go! Translations are instantly played via the built-in speaker and shown on the pen,For example, translation from Spanish into English, or translated english into Spanish
Smart Recording & File Transfer - Translator Voice Translator can be used as a convenient recorder to record and save all your important interviews, meetings and conversations.
Reliable After-Sales Guarantee & Online Software Update - This instant voice translation device uses a 3.5 inch touch screen and an eye-protecting UI design. A more comfortable operating system, no additional applications, no additional costs. The system is updated online for life and includes two years of free replacement and warranty, as well as 24/7 customer service.

Translation pen scanner With 3.5 inch Capacitive Touch Screen Our dictionary scanner pen support 112 language translations, translator's voice translation accuracy rate is high, and it can easily meet your multi-language translation needs.

 

Why Choose OUR Language Translator Device?

Suppports 112 countries languages

Achieves 98% accuracy

Supports Hotspot/WIFI network connecting

Independently used,no need to install APP

Two-way Instant Translator

Touchscreen to shows voice to text and your translation text

Product parameter

Name: VORMOR Scanner

N.W: 94 g

Size: 155*43*14mm

Capacity: 1200mAh

DC: 5V/1A

Stand-by: 160 Hours

Charge interface:Type-C

Screen size: 3.5"

Serve:

✔ Ships within 24 hours.🚚✈Delivery within 3-5 days at the fastest

✔30-day money back guarantee. ✔ Two-year warranty.

✔Lifetime free online upgrade
We do our best to provide you with the best service.
✔ Ships within 24 hours.🚚✈Delivery within 3-5 days at the fastest
✔30-day money back guarantee. ✔ Two-year warranty.
✔Lifetime free online upgrade.
Most of the orders will be processed in 24 hours on working days. There may be some delay during the holidays and weekends.Otherwise, you can expect the following ship times:
✈ Free & Fast Shipping(Generally):
US / JP / FR / DE / SP / IT: 2-5 days;
North America Countries: 1-2 Weeks;
European Countries: 1-2 Weeks;
Asia Countries: 1-2 Weeks;
AU: 1-2 Weeks;
Middle East Countries: 2-3 Weeks;
Rest of The World: 2-4 Weeks;
For more detail, please read our Shipping Policy.
Expedited Shipping Plan
Different logistics plans are adopted according to different countries. In general, the order can be delivered in 1-3 business days after being sent out. We will provide the best service for you and save your time.
 Guarantee
If you have not received the package for more than 30 days for some reasons which not caused by you, we will send you a free new package as a priority or give you a refund.
Please feel free to contact us at support@vormor.co
Order Cancellation: We only accept order cancellation before the product is shipped out.
If your item arrives damaged or is not working, please follow the warranty process and contact our Support Center for RMA authorization within 5 days of the order being received. After returning the product to the address provided by our support team, we can send you a new item free of charge.
 Enjoy total peace of mind: every single purchase is 100% risk-free each time you shop at Vormor.
Special Notes: For communicating more efficiently, please provide order number.
Vormor is dedicated to providing outstanding support to organizations, charities, small to medium-sized businesses with their services. If your team requires translation services or wishes to distribute our products, please don't hesitate to contact us. We would be thrilled to assist you.
Quotation Reference
0-50pcs | $129 USD/pcs | ¥16923 JPY/pcs
50-100pcs | $116 USD/pcs | ¥15218 JPY/pcs
100-500pcs | $103 USD/pcs | 13512 JPY/pcs
>500pcs | $90 USD/pcs | 11807 JPY/pcs
If you have more needs and questions, welcome to consult our sales manager!
Email: business@vormor.co
whatsapp ID: 8618820461144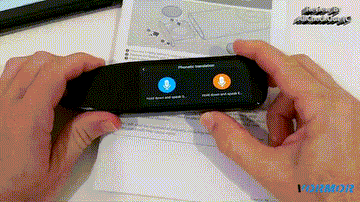 Voice recognition technology
Real-time bilingual translation,support 112 languages,real-life
pronunciation,accurate translation of each language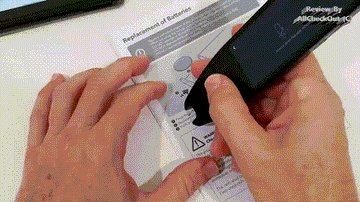 SurperScan™ Technolaogy
Pair large text with an image to give focus to your chosen product, collection, or blog post. Add details on availability, style, or even provide a review.
112 Languages &43 Accents
With up to 99.1% accuracy in 112 languages and 43 accents for online version, Vormor's products are the ultimate tools for breaking the language barrier. Vormor also provide you with 83 pairs of offline languages.
Languages

Languages

Online
(voice &
words)

Online Translation (Voice & Words)

Accents

Offline Translation

Offline

Arabic

15

Egypt, Algeria, Tunisia, Morocco, Saudi Arabia, Oman, United Aeab Emirates, Qatar, Bahrain, Iraq, Jordan, Kuwait, Lebanon, Palestine, Israel

Bulgarian
Cantonese
Catalan
Chinese

3

Simplified, Traditional, Cantonese

7

Chinese⇄English, Chinese⇄French, Chinese⇄Germany, Chinese⇄Spanish, Chinese⇄Japanese, Chinese⇄Korean, Chinese⇄Russian

Croatian
Czech
Danish
Dutch
English

14

United Kingdom, Ireland, USA, Canada, Australia, New Zealand, India, Philipines, South Africa, Kenya, Tanzania, Nigeria, Ghana, Singapore

7

English⇄Chinese,English⇄French, English⇄Germany, English⇄Spanish, English⇄Japanese, English⇄Korean, English⇄Russian

Filipino
Finnish
French

2

French⇄Chinese, French⇄English

German

2

German⇄Chinese, German⇄English

Greek
Hebrew
Hindi
Hungarian
Icelandic
Indonesian
Italian
Japanese

2

Japanese⇄Chinese, Japanese⇄English

Korean

2

Korean⇄Chinese, Korean⇄English

Malay
Norwegian
Portuguese
Romanian
Russian

2

Russian⇄Chinese, Russian⇄English

Slovak
Spanish

20

Spain, USA, Mexico, Honduras, Nicaragua, Panama, Costa Rica, Argentina, Chile, Bolivia, Colombia, Dominica, Ecuador, Guatemala, Peru, Puerto Rico, Paraguay, Uruguay, Venezuela, Salvador

2

Spanish⇄Chinese, Spanish⇄English

Polish
Slovenian
Swedish
Tamil

4

India, Singapore, Sri Lanka, Malaysia

Telugu
Thai
Turkish
Ukranian
Urdu
Vietnamese
Compare with similar items